Mbështesni GameON Albania duke përdorur kodin support-a-creator: GAMEONALBANIA
PlayerUnknown's Battlegrounds do të lançohet në PlayStation 4 në dhjetor. Korprorata e PUBG konfirmoi lajmin me datë lançimi 7 dhjetorin.
Versioni PS4 , përfshin eksluzivisht Uncharted dhe The Last of Us në game items. Nëse porosini herët përfitoni veshjen e Nathan Drake nga seritë e Uncharted dhe çantën e shpinës së Ellie-t nga The Last of Us. Ja si duken pak a shumë: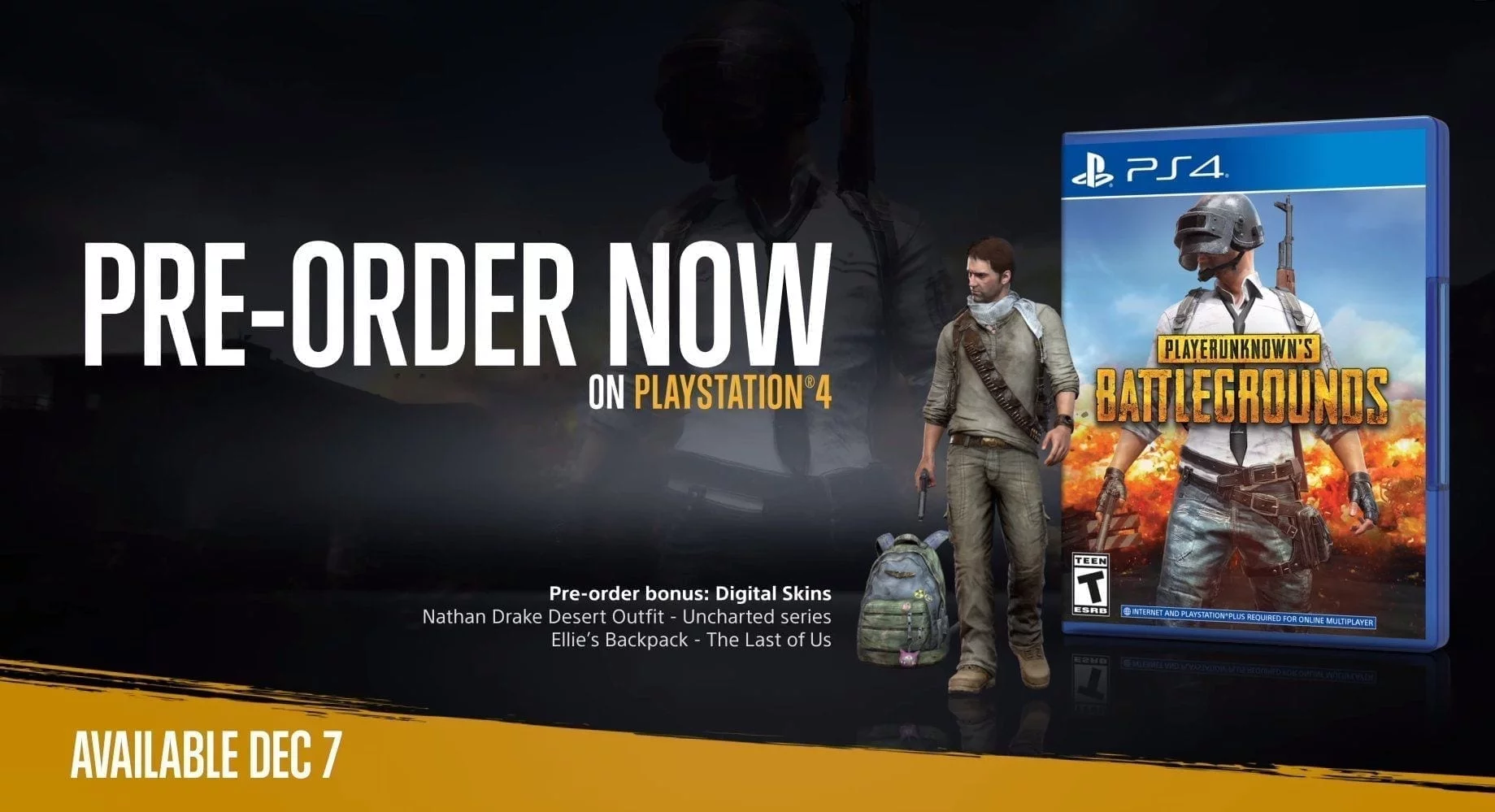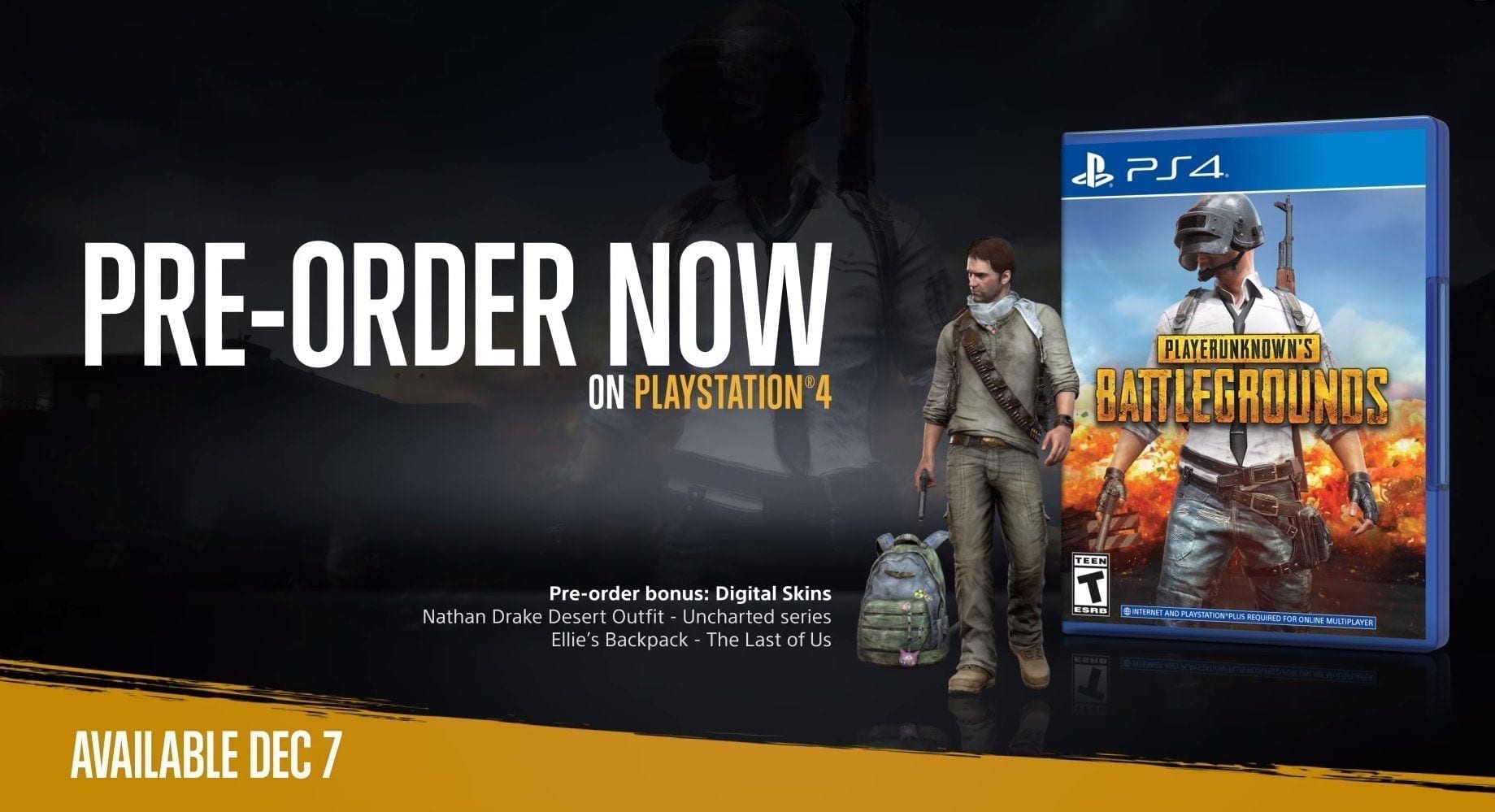 PUBG ka High Dynamic Range(HDR) për versionin PS4 Pro dhe do të lançohet në PC me tre harta (Erangel, Miramar dhe Sanhok), event mode dhe achievements.
Gjithashtu qarkullojnë fjalët për Survirer Pass:Vikendi, që iu lejon të merrni shpërblime shtesë në lojë. Kjo do të shitet veçmas dhe do të vijë në PC dhe Xbox One.