Mbështesni GameON Albania duke përdorur kodin support-a-creator: GAMEONALBANIA
JulioNIB është i njohur si 'modder-i' i GTA 5 që sjell Avengers në Los Santos. Projektet e tij përfshijnë Ghost Rider, The Flash, Iron Man, Dragon Ball Z, Thanos dhe The Hulk. Ku ky i fundit ka një efekt shkatërrues. Pa zhurmë të mëtejshme, këtu është skena e re 'HULK v2' në lëvizje. Është, guxojmë ta themi, shumë e pabesueshme.
Siç tregohet më sipër, Hulk tani ka 17 aftësi të veçanta, duke përfshirë: Super Strength, Auto Heal, Super Jump, Super Sprint, Super Melee Attacks, Grab dhe Throw, përdorimi i shtyllës së tensionit si shkop baseball-i… Hulk-sized breath… Jump and Smash Ground, Atomic Slam, Thunder Clap, Jump and Special Attack, Attack Mid-Air Targets, Jump to Mid-Air Vehicles, Take Down Mid-Air Vehicles, Wall Climb, dhe, e preferuara jonë Rip Off Pilot/Driver From Mid-Air Vehicle (dhe parashuta nuk ka shans t'ju shpëtojë).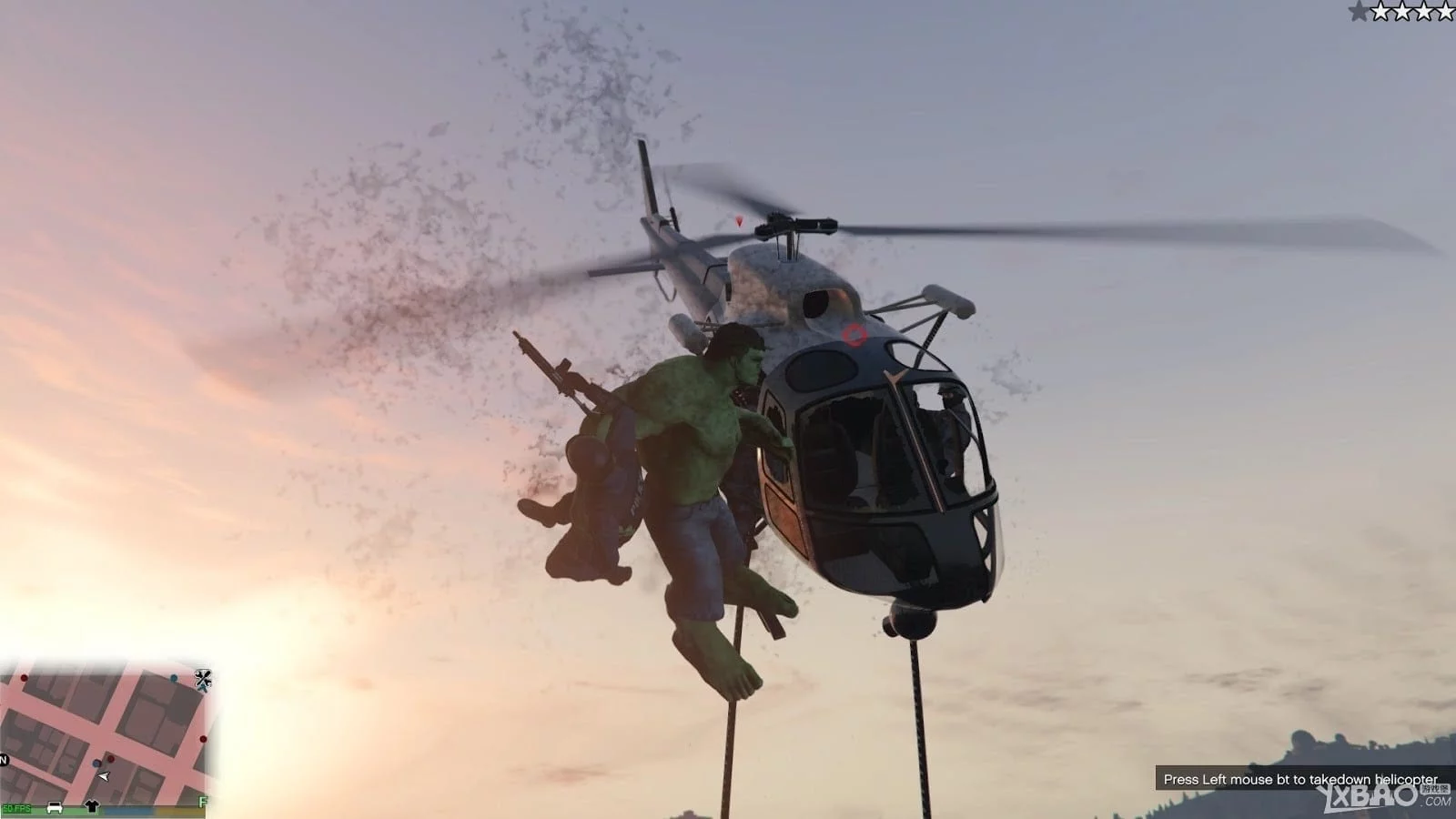 JulioNIB shpjegon se lojtarët mund ta personalizojnë Green FX me ngjyra të ndryshme duke "kontrolluar skedarët e përshtatjes .ini, dhe ndryshoren fxBaseColor (Alpha, Red, Green and Blue)". Krijuesi më pas shpjegon se si të aktivizojë manovrën e 'Wall Climb' të Hulk-ut, si të kapni automjetet në ajër dhe si të kryeni veprimet e sipërpërmendura të "të hedhurit të njerëzve nga një helikopter".