Mbështesni GameON Albania duke përdorur kodin support-a-creator: GAMEONALBANIA
Red Dead Redemption largohet me 4 çmime
God of War i Sony ka fituar çmimin e Game of the Year në ceremoninë e çmimeve të The Game Awards 2018. Video loja gjithashtu rrëmbeu çmimin e regjisë më të mirë-Best Direction dhe aventura më e mirë aksion-Best Action Adventure.
Hiti i Rockstar Red Dead Redemption 2 fitoi numrin më të lartë të çmimeve gjithsesi, duke u larguar nga salla me plot 4 prej tyre. Aventura e Perëndimit të Egër fitoi performanca më e mirë- Best Performance me Roger Clarke si Arthur Morgan, muzika më e mirë-Best Music me Woody Jackson dhe Daniel Lanois' për audion më të mirë.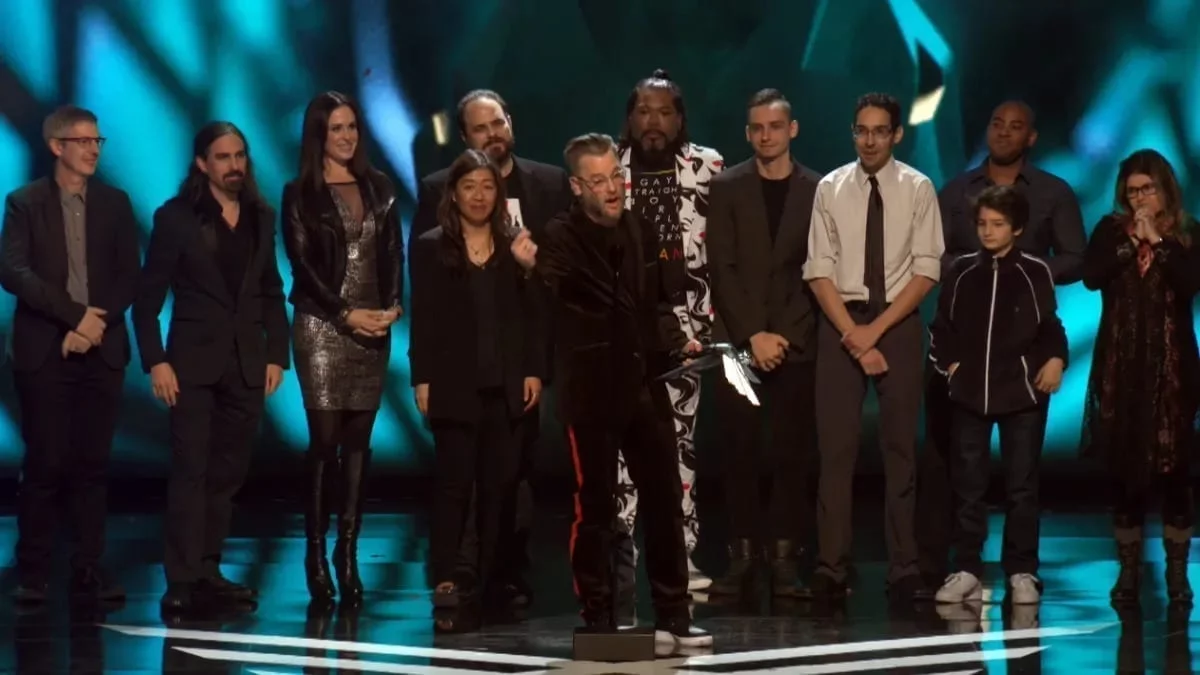 Celeste nga ana tjetër fitoi dy çmime përkatësisht për Best Independent Game- loja më e mirë e pavarur dhe çmimin e Game for Impact si loja me më shumë impakt. Fenomenalja Fortnite gjithashtu rrëmbeu dy çmime me Best Ongoing Game dhe Best Multiplayer.
The Game Awards të organizuara nga Geoff Keighley është në vitin e tij të pestë dhe është bërë një datë kyçe në kalendarin e një gameri. Krahas ndarjes së çmimeve për lojërat me arritjet më të mëdha përgjatë vitit, The Game Awards është bërë si një institucion ku shpallen edhe njoftimet e lojërave më të reja dhe trailer-ave të tyre. Këtë vit u zbuluan për herë të parë lojërat: Dragon Age 4, Far Cry: New Age dhe The Outer Worlds.
Fituesit e The Game Awards përzgjidhen nga kombinimi i kritikës dhe votës së publikut. Shikoni listën e plotë të fituesve më poshtë:
Game of the year
God of War
Best game direction
God of War
Best narrative
Red Dead Redemption 2
Best performance
Roger Clark as Arthur Morgan in Red Dead Redemption 2
Best score/music
Red Dead Redemption 2
Best audio
Red Dead Redemption 2
Best art direction
Return of the Obra Dinn
Best ongoing game
Fortnite
Best multiplayer game
Fortnite
Best independent game
Celeste
Best action-adventure game
God of War
Best action game
Dead Cells
Best role-playing game
Monster Hunter World
Best sports or racing game
Forza Horizon 4
Best fighting game
Dragon Ball FighterZ
Best family game
Overcooked 2
Best strategy game
Into the Breach
Best mobile game
Florence
Best VR game
Astro Bot: Rescue Mission
Best debut indie game
The Messenger
Games for impact award
Celeste
Industry icon
Greg Thomas (Visual Concepts)
Content Creator of the year
Tyler 'Ninja' Blevins
esports player of the year
Sonic Fox
Best esports team
Cloud9
Best esports game
Overwatch
Best esports event
League of Legends World Championship
Best esports host
Shockz
Best esports coach
Reapered
Best esports moment
C9 comeback win in triple OT vs Faze
Best student game
Combat 2018