Mbështesni GameON Albania duke përdorur kodin support-a-creator: GAMEONALBANIA
Harta më e re e PUBG, Vikendi, është një snow map e cila për momentin është live në test servera. Pas muajve plot  spekulime, më në fund janë konfirmuar se gjurmët dhe pistat e makinave do të jenë të disponueshme në hartën 6x6km e cila gjendet buzë një mali.
Introducing Vikendi: A brand new map wreathed in snow. Winter has come to #PUBG and you'll need to adapt if you want to survive.

Play Vikendi starting tonight on PC Test Server! Launches on PC Live Server Dec. 19 and in January for PlayStation 4 and Xbox One. pic.twitter.com/gUzZQgJ2WI

— PUBG (@PUBG) December 7, 2018
Kjo hartë u zbulua në The Game Awards nga vetë PUBG dhe përmban një sërë ndërtesash dhe strukturash nga Cosmodrome, Dino Park dhe Castle, duke i përgatitur lojëtarët për një terren ngrice. Një hartë e re gjithashtu nënkupton armë dhe automjete të reja. Pushka G36C me 5.56 mm ammo është shtuar ekskluzivisht për Vikendi, por nuk mbeti pas as snowmobile i cili do ndihmojë lojtarët të menaxhojnë këto terrene të vështira.
Sistemi do të përshtatet për update 24. Ky i fundit do iu lejojë përdoruesve krijimin e klipeve me kënde të reja të kamerës dhe efekte speciale. Një guidë për këtë tipar do të zbulohet më vonë.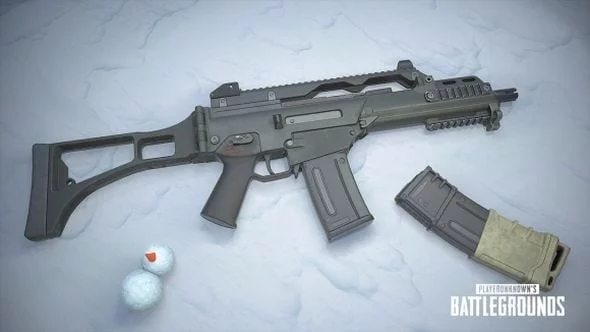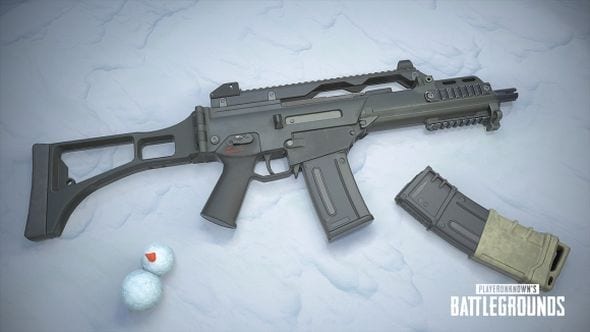 Patch notes hedhin disa të dhëna që mund të shohim edhe mekanika të reja të parashutës së shpejti, që do i lejojnë lojtarët ta shkëpusin parashutën e tyre më herët dhe do të garantojë një efekt më realistik në rënie dhe në ulje.
Vikendi do të lançohet në 19 dhjetor për PC dhe në janar për Xbox One dhe PS4