Mbështesni GameON Albania duke përdorur kodin support-a-creator: GAMEONALBANIA
Bota e errët dhe misterioze e Lovecraft-it është diskutuar disa herë me mjete të ndryshme. Por pa deklaruar asgjë, krijuesit e industrisë së lojërave nuk mund të qëndronin. The Sinking City na sjell në këtë botë. Ekipi i zhvillimit të Frogwares ka lëshuar një trailer të ri kinematografik të titulluar "Groundhog's Day", bazuar në punën e Lovecraft.
Sikurse edhe në trailer-ët e mëparshëm që kemi parë deri më tani në The Sinking City, ato rrotullohen rreth protagonistit qëndror, studiuesit privat Charles W. Reed. Titulli zhvillohet në qytetin imagjinar Oakmont në Massachusetts në fillim të viteve 1920. Nëpërmjet trailer-it të ri ne shohim Charles W. Reed të dëshpëruar duke u përpjekur për të shpëtuar nga një botë e çmendur. Diçka që nuk është e lehtë, me rrezikun e përgjimit në çdo cep.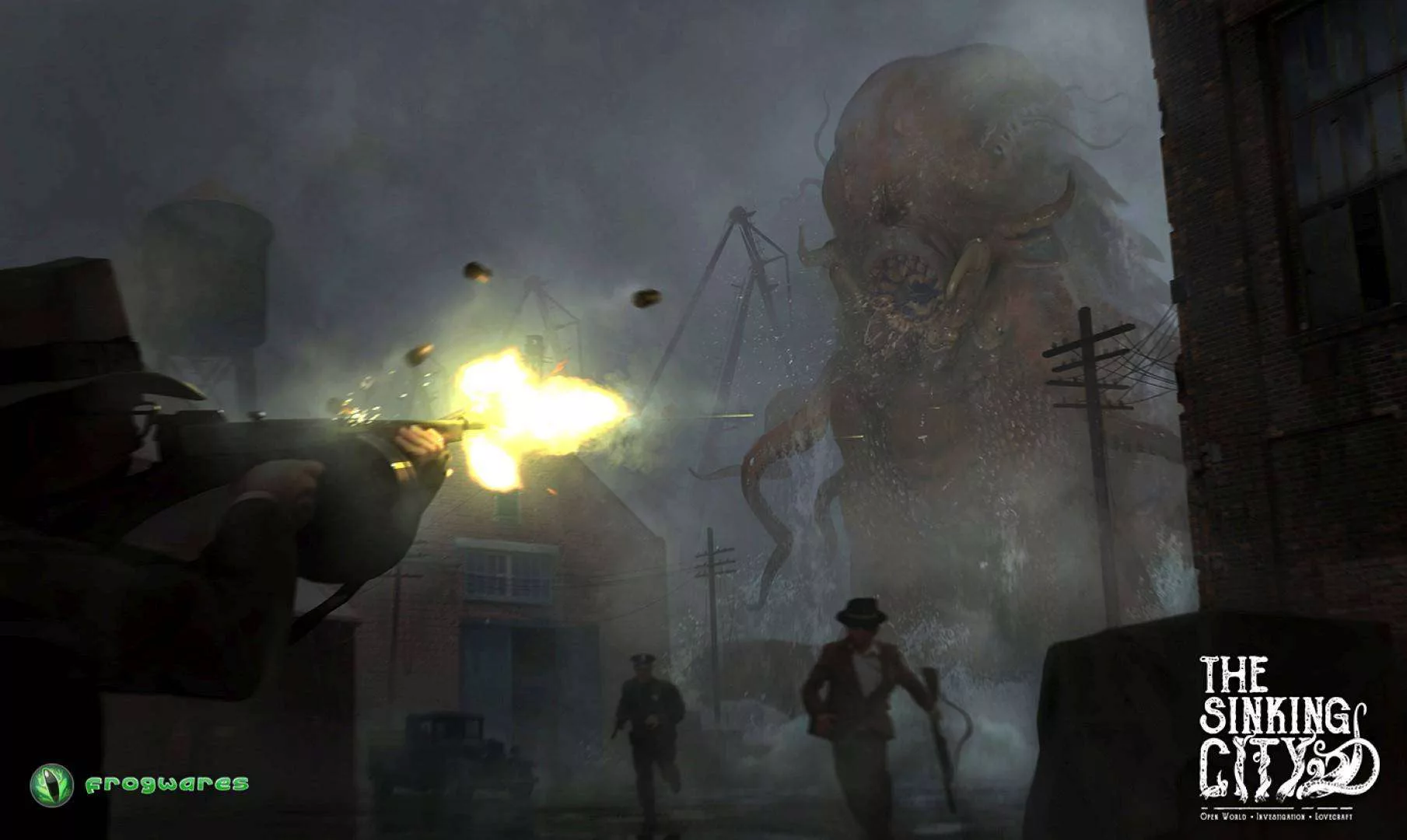 Siç është bërë i famshëm, The Sinking City do të jetë në dispozicion për Xbox One, PS4 dhe PC më 21 mars 2019. Duke lënë përshtypje të mira përmes Sherlock Holmes, Frogwares nuk mund të linte influencat në lojën e re duke u fokusuar në eksplorim, pasi kemi të bëjmë me një video-lojë Open-World. Por edhe në elementin detektiv kur investigohen skenat e krimit dhe  hetohen dëshmitarët. Kohëzgjatja e përgjithshme do të jetë rreth 30 deri në 40 orë. Edhe pse nuk është një përshtatje zyrtare e projekteve të HP Lovecraft, ekipi prapa zhvillimit ka bërë më të mirën për ta sjellë legjendën Cthulhu në jetë.